In our previous blogs, we have come to terms with how important a good presentation is in every field. Now, we can glance upon its relevance in slightly more technical fields, like architecture, interior designing, and engineering. These fields, however technical they may seem, do involve a significant degree of creativity. As it's said, "creativity is just intelligence having fun."  So, they involve both technicality as well as creativity to leave behind a legacy to be followed. Communication of ideas is as important for these professionals as it is for any person into existence.
First off, client dealings are present in every profession and the low attention spans is the first and foremost reason to have good presentations and the relevant skills. Second, considering the field of interior designing, it requires a huge amount of pictorial representation to stir the imagination and let the viewer understand the presenters' vision.  Lily Walters once said "The success of your presentation will be judged not by the knowledge you send, but, by what the listener receives." Starting with the professions of architects and interior designers, the presentations are not just about presenting their thoughts and ideas, but also a way of studying architectural problems and finding a solution for them.
Carefully drafted presentations help you stand out from the competitors and ensure to grab any opportunity that may cross your paths. Moving to engineers, having the knowledge and expertise in the field may be the most important quality, but if one is not capable enough to endorse and present their skills in a way that can immediately captivate the viewer, all their skills may become unrecognizable. A presentation not only communicate ideas, but, puts them forth in a creative manner which makes the viewer feel that a considerate amount of innovation is involved as well, which is quite rare. It is a general opinion that engineers are good at technical knowledge, but in many cases, it is more important to be creative. A person who may have been attending various presentations would already be versed with the technicalities. What he might be more interested in would now be something that would grab his whole and sole attention not by some rocket sciences, but, something so attractive and seemingly unique, which is only possible if the idea is correctly presented.



For the professions being discussed, few things must be kept in mind while preparing presentations, like, using the appropriate amount of images, not using jargon that would be difficult for the audience to understand, and the presentations being of an appropriate length; not too short, not too long.
To relieve you from the hassle of surfing all of the internet for ideas and tips for an amazing presentation, go through this list of some handpicked presentation templates loved by the industry experts:
Black Architecture Presentation Template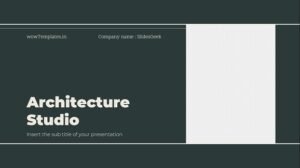 Download architecture studio template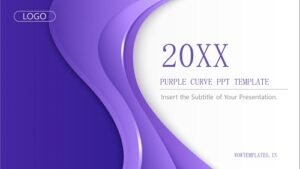 Download This Template for free
Download this template for free.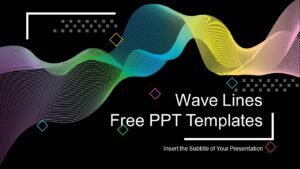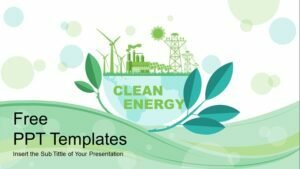 Signing off, hoping you could get your presentation perfected with these amazing templates carefully crafted and set up, selected by experts for various categories. Check out other blogs as well, and keep checking this section for more guides and info to help you get a perfect presentation every time.